However the weather turns out this summer, it's still important to look after your skin to stop it from drying out and something worse – burning!
It's easy to think with the British weather that because we don't see the sun that our skin won't get damaged, but it will over time.
Applying SPF regularly to protect your skin from the sun as we spend more time outdoors when it's nicer becomes vital, and if like us you sometimes forget to take a look at The Body Shop's new SPF30 Face Mist.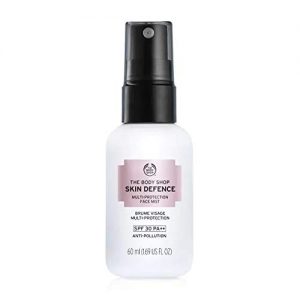 In a handy 60ml bottle that you can carry with you, this face mist will help protect your skin from harmful UVA and UVB rays. With vitamin C, it will also help brighten up your skin!
Buy a bottle, keep it in your bag and use regularly to get the best protection and look after your skin.
We may earn a commission for products purchased through links in this article