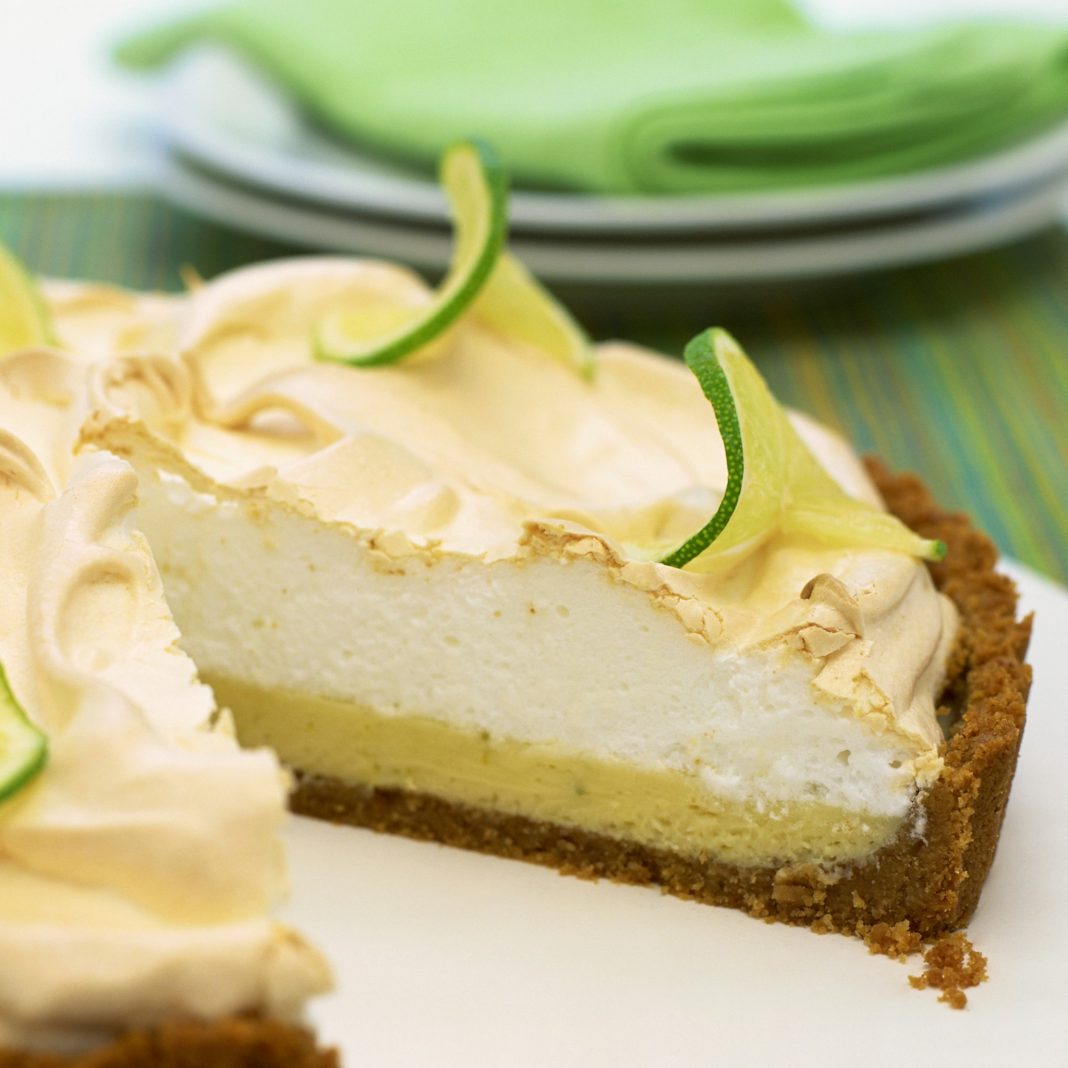 FG 0 using 0 GC / CC 5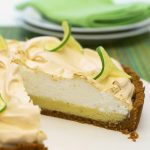 Key Lime Pie
A refreshing dessert for the weekend, - well any day of the week really!
Ingredients
90

g

of Ginger Nut Biscuits

3

Med eggs

separated

1

tbsp

melted butter

3

tbsp

cornflour

200

ml

water

grated zest and juice of 3 limes

2-3

tbsp

artificial sweetener

2

tbsp

caster sugar

1

lime

to decorate
Instructions
Preheat oven to 180 deg C, Gas Mark 4

Crush the biscuits with a rolling pin. Lightly beat one of the egg whites and stir onto the crumbs with the melted butter. Tip into a 20cm flan dish and spread out to cover the base, pressing down well. Bake in the oven for 5 minutes, then leave to cool

Blend the cornflour with a little of the water, lime zest and juice in a pan and stir in the cornflour. Bring to the boil, stirring until it thickens. Remove from the heat and sweeten to taste.

Allow to cool a little before stirring in the egg yolks. Spoon the mixture over the biscuit base and bake in the oven for 10 minutes, or until just set.

Meanwhile, beat the remaining egg whites in a clean, dry bowl until they are stiff and hold their shape. Add the sugar and beat until glossy. Spoon the meringue over the pie, right up to the edge, and bake for 5 minutes until lightly brown.

Cut the pie and serve warm or cold, decorated with lime slices.
Need new cake tins?
The Scottish Slimmers team have found these on Amazon

Prochef Non-Stick Springform Cake Tins, Premium Quality for Soft Spongecakes, Cheesecakes & Fruitcakes – 2 Tin Set – 18cm/7inch & 20cm/8inch
We use Amazon affiliate links. You do not have to purchase or click on any links but if you do we may get a few pennies for the office biscuit fund!