Clothes bought. Suitcase packed. Currency exchanged. All that's left is the question... what to read this summer holiday?
We picked out a few recommendations AND you can get 2 months trial of Kindle Unlimited - FREE from Amazon? Ideal for the summer!
Everything I Never Told You - Celeste Ng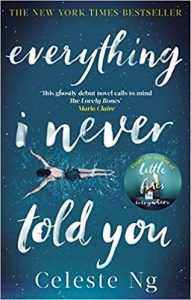 When Lydia's body is found in the local lake, James is consumed by guilt and sets out on a reckless path that may destroy his marriage. Marilyn, devastated and vengeful, is determined to make someone accountable, no matter what the cost. Lydia's older brother, Nathan, is convinced that local bad boy Jack is somehow involved. But it's the youngest in the family - Hannah - who observes far more than anyone realises and who may be the only one who knows what really happened.Everything I Never Told You is a gripping page-turner, about secrets, love, longing, lies and race.
When All is Said - Anne Griffin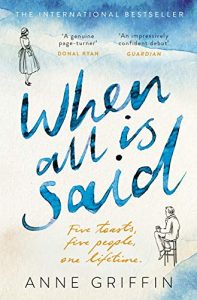 At the bar of a grand hotel in a small Irish town sits 84-year-old Maurice Hannigan. He's alone, as usual -though tonight is anything but. Pull up a stool and charge your glass, because Maurice is finally ready to tell his story.Stories of unspoken joy and regret, a secret tragedy kept hidden, and a fierce love that never found its voice.
The Things I Know - Amanda Prowse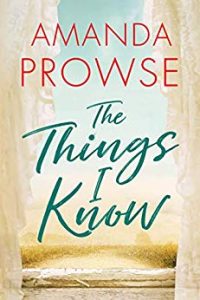 Thomasina 'Hitch' Waycott wants to see the world. To own her own home. To fall madly in love.But those are fairy tales, and if her life is a fairy tale, then she's the ugly duckling. Her deformed lip, her crooked limbs and her weak heart have kept her from taking chances. But that's about to change.When Grayson Potts comes to stay, he's unlike anyone Thomasina has ever met. Forming a bond that neither has had before, Thomasina may be opening herself to heartbreak - or something more.
Little Fires Everywhere - Celeste Ng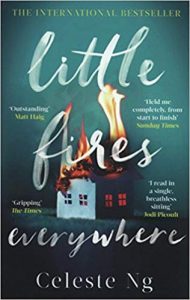 Shaker Heights is a placid, progressive suburb of Cleveland. Everything is meticulously planned - from the layout of the winding roads, to the colours of the houses, to the successful lives its residents will go on to lead.Enter Mia Warren - an enigmatic artist and single mother- who arrives in this idyllic bubble with her teenage daughter Pearl, and rents a house from the Richardsons. But Mia carries with her a mysterious past, and a disregard for the rules that threatens to upend this carefully ordered community.
Milkman - Anna Burns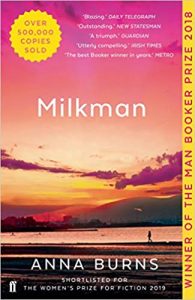 Winner of the Man Booker Prize, Milkman is a tale of gossip and hearsay, silence and deliberate deafness.In this unnamed city, to be interesting is dangerous. Middle sister, our protagonist, is busy attempting to keep her mother from discovering her maybe-boyfriend and to keep everyone in the dark about her encounter with Milkman. But when first brother-in-law sniffs out her struggle, and rumours start to swell, middle sister becomes 'interesting'. The last thing she ever wanted to be. To be interesting is to be noticed and to be noticed is dangerous.






*This post contains affiliate links. If you click though and purchase we may receive a few pennies, but you are under no obligation to purchase.