When the sun is shining we sometimes (well very often!) dream of getting outside and enjoying a treat or an afternoon tea with some friends - especially on a Monday afternoon! We've been going through our recipes and have picked out a selection that are ideal as afternoon tea recipes:
Summer Berry Shortcakes
These delicious and healthy strawberry shortcakes are ideal for the summer months when strawberries are in season locally. Click here for the recipeYou can change the fruit for these to mix them up and have a selection to choose from.
Chocolate Trio
Create three little chocolate desserts that will impress your guests! Click here for the recipes.

Don't these look just like what you'd expect from an afternoon tea?
Fairy Cakes
A recipe for any little ones that might be looking to help out with some baking. The recipe can be found here.
Low Check Scones
What's afternoon tea without a scone? Make your scones using this recipe.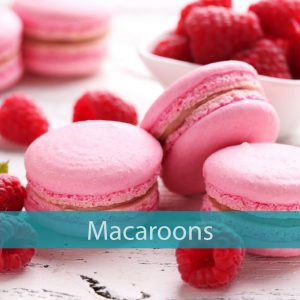 Macaroons
One of our popular recipes and why not? These look divine and will wow your friends when they come round for tea! You'll find the recipe hereYou can change the colour of these by changing the food colouring. This will add more colour to your serving plates!Don't have a cake stand for your treats? We've found this two tiered cake stand at Amazon and is available in different colours.
Rustle up some treats, ask some friends round and have a great afternoon in the garden. Don't forget your sunscreen! What's your favourite thing to make when having guests round for afternoon tea or just because? Drop us an email or post your pics on any of the socila media channels.